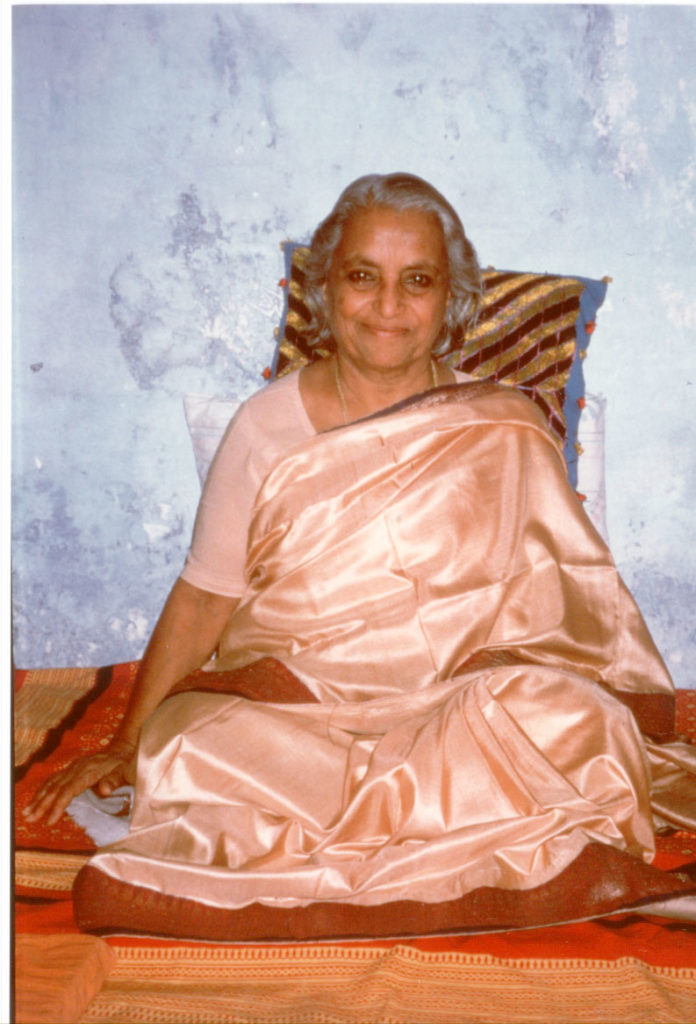 VIMALA THAKAR was no ordinary teacher. She herself would say that she is not a teacher at all, but a friend who comes to share her perception of life as she understands it, with whoever wishes to be present. In her opening words at the last seminar held outside India, in Holland in 1991, she said:
"You will find out for yourselves my friends that these gatherings become festivals of friendship. They are informal and intimate get-togethers of those interested in enquiring into what this mystery of life and living is… We will be enquiring together, it will be a joyous enquiry, joyous and serious simultaneously, deep and yet vibrating with vitality at the same time…"
These words express perhaps better than any the personality of Vimala Thakar, vital, passionate about life, full of compassion for her fellow beings. Her total dedication to the search for ever deeper and subtler truths began at the very early age of five, and has never stopped. She said: "the day I stop learning I will stop speaking."
Vimala Thakar was born in India and spent her childhood amidst the deeply spiritual atmosphere of her family and their friends. Her father soon noticed his daughter's aspirations. He made her promise not to depend on the authority of teachers past or present, but to rely on her own inner understanding as her guide in life. She met many spiritual leaders of her day, read eastern and western philosophy at university and joined Vinoba Bhave, a renown scholar and saintly man, in his Land Gift Movement, for a period of ten years during which she walked the length and breath of India, sometimes alone, sometimes in the company of Vinoba and his friends.
After a forced retirement due to illness, she realized that only inner transformation could overcome violence and aggression, the source of so much misery in the world. Thus she began, at the request of a few friends, to share her deeply felt realization. Invitations to other places began coming in. And so gradually during the next thirty years Vimala undertook an ever increasing schedule of travel, to such place as North and South America, Australia, Japan, many countries in Europe, New Zealand. However having to adjust to such widely different climates and foods, to such different cultures, began slowly to tax her health, so that in 1991 she had to tell her audiences abroad that this was to be her last visit. After that, she lived in Mount Abu, Rajasthan, India, her home base.
Her exceptional ability to put into words that which is in fact beyond words, made her especially qualified to share what she has directly experienced. And those of us who had the privilege of being present at such gatherings, have felt the purity and compassion which fills not only her words but also her very presence.
"Life is divinity, there is no divinity apart, outside or independent of life. And divinity is creativity… It seems to me, my friends, that to live is to perceive divinity, to be aware of the creativity of divine life, partaking of that creative energy, receiving it, assimilating it and sharing it with all the fellow beings that inhabit the planet… The act of living implies an interaction with that sanctity of life, with that creativity of life."
Vimala Thakar passed away on 11 March 2009.
Vimala Thakar's books are available for purchase from:
Vimal Prakashan Trust
Vimal Saurabh, Vaniawadi St No 9
Rajkot 360002, Gujarat, India
Phone: +91-281 2454007, +91 99255 29096, + 91 98254 16769